SPS Features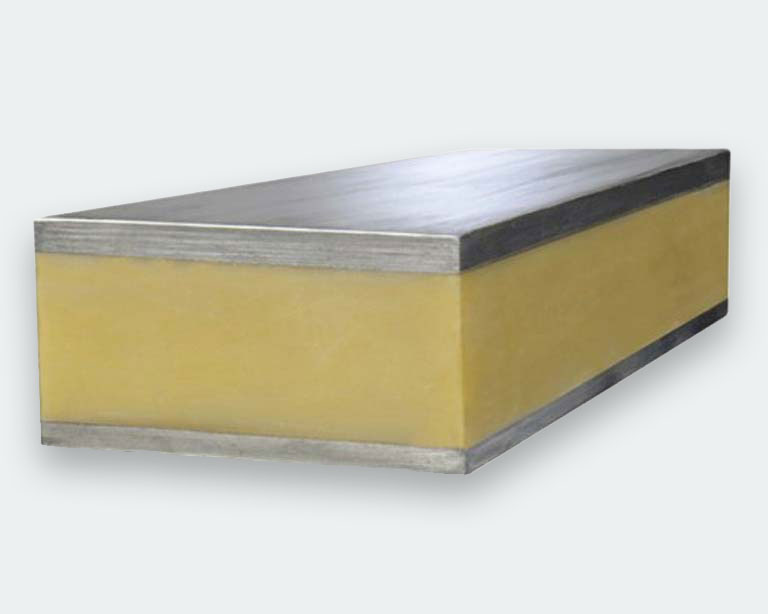 The overlay is the process by which original structures are reinstated with SPS.
The existing structure is retained and reinforced with a new steel layer and polyurethane core resulting in a strong, flatter surface.
Reduced repair times, often without taking vessels out of service or waiting for an offshore shutdown period.
Approved by all major Classification Societies for permanent repair and strengthening of existing vessels and structures and for new build applications.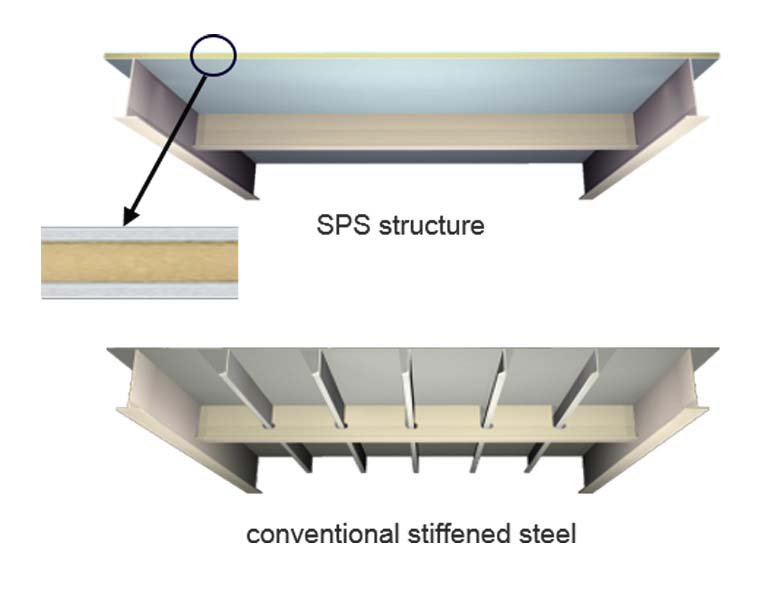 Typical maritime applications include:
Fire rated thermal barriers
Tank top reinstatement
Car decks
Ice class upgrades
Sound and vibration deadening on passenger vessels
Deck reinstatement on any vessel.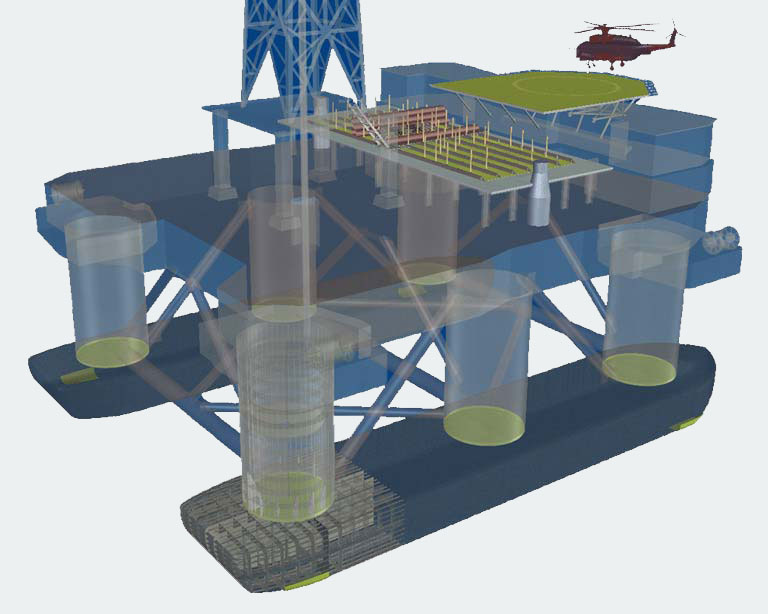 Typical offshore applications include:
Pontoon reinstatement on semi-submersibles
Side impact protection on FPSOs
Strengthen helidecks, pipe decks and landing areas
Deck reinstatement on all platforms
Create blast walls
OSV decks reinstatement
Dropped object protection solutions
Jack up spudcan reinforcement.
SPS No Hotwork
SPS have secured the ABS approval for the No Hotwork SPS application on the Main Deck of an FSO to reinstate the corroded areas and enhance the strength of the deck structure.
For this SPS No Hotwork solution, the perimeter bars are fitted to the existing deck using engineered structural adhesive and new SPS steel top plates are fitted and bolted to the perimeter bars, thus creating a number of cavities, into which the elastomer is subsequently injected to complete the reinstatement.
The full structural capacity is transferred across the joints between adjacent top plates by means of connections made with high-strength pretensioned bolts.
Get in Touch
To enquire about our maritime and construction products and services, please contact us.
Get in Touch